With the worldwide outbreak of the novel SARS-CoV-2 virus, our federal government has advocated for social distancing protocols in order to limit the spread of this highly contagious virus. These social distancing guidelines focus on keeping at least six feet between people in public and avoiding gatherings of 10 or more people. Additionally, some state and local governments have created their own additions to these guidelines.

While these guidelines are indeed helpful for slowing the spread of the virus, they have also changed the way health centers function. Even though providers are still seeing patients, many are beginning to offer telemedicine or video visits in lieu of traditional in-office appointments. This allows doctors to connect with their patients in a way that does not put either party at risk for contracting the virus. Telemedicine works well for both new and existing patients, and allows them to get the care they need during this period of social distancing.

A video appointment is similar to an in-office visit, with a few exceptions. First and foremost, video appointments are conducted in the comfort of your own home and don't require you to travel. Because of this, a HIPAA-compliant platform is often used as a medium for connecting you and your provider. Therefore, instead of going to the office, you will simply login to this platform for your appointment. These virtual appointments can usually be made by calling the office or making an appointment online.

During a video appointment, you can expect to discuss the same type of information that you would during an in-office appointment. This means that you should be prepared to answer questions about your current concerns, medical history, and current medications. Depending on your chief concern, your provider may then lead you through a self-examination. They may also order lab testing to obtain more information. 

However, when it comes to physical therapy or chiropractic care, you may be wondering how telemedicine can be beneficial since these treatment modalities require physical contact. While the physical contact associated with physical therapy and chiropractic care cannot obviously be implemented during a video visit, your provider can still provide you with information on remedies for musculoskeletal conditions. Additionally, they may also be able to recommend home exercise programs that can help relieve your symptoms and strengthen your muscles until an office visit can be scheduled.

Still, there are certain cases that may still require the physical techniques performed by a physical therapist or chiropractor. In these cases, an office visit may be necessary to obtain the desired results. With that being said, virtual visits can still be used for follow ups in order to minimize the amount of possible exposure. Therefore depending on your condition, you may be offered in-office visits, as well as video visits.

Overall, telemedicine performed by physical therapists and chiropractors can help providers connect with their patients in a way that fits within the temporary social distancing protocols. While this approach may not be ideal for treating every case, it can be beneficial for some cases and can be used in coordination with office visits for other cases. At the very least, video visits allow patients to speak with their provider about symptoms or concerns without needing to leave their home. In times like these, telemedicine provides a sense of security when it comes to getting medical treatment.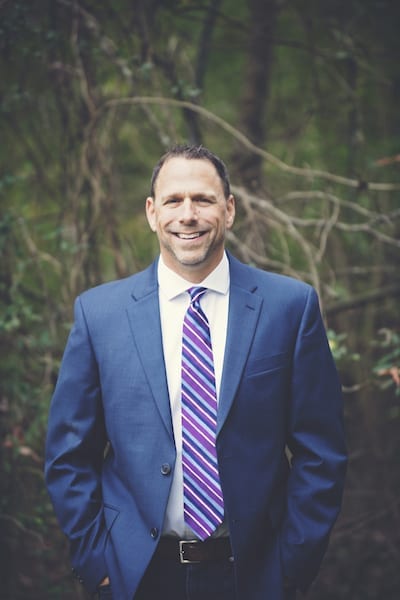 Dr. Clouthier has obtained numerous certifications in various healing techniques such as Nutrition Response Testing, Acupuncture, NueroEmotional Technique, CranioSacral Therapy, and NeuroModulation Technique. He has also taken over 1000 hours in post-graduate training in nutritional and herbal therapies and functional medicine and is currently pursuing an advanced certification from the Institute for Functional Medicine. Dr.Clouthier has found that many conditions treated with a pharmaceutical and medically invasive approach, can alternatively be corrected equally or more effectively through natural means without side effects or permanent damage.  He has built a reputation for combining the best of Chiropractic, Applied Kinesiology, Functional Medicine, NueroEmotional technique and Acupuncture to help individuals, families, and athletes achieve optimum health, performance, and pain-free life.