Massage therapy is one of the many treatment modalities your physical therapist may offer as part of your treatment plan. In fact many physical therapists implement massage, or manual therapy, into the treatment of various aches and pains. If you are considering starting a physical therapy treatment program, you are likely wondering how many massage sessions you will need to see results.

Unfortunately, there is no exact answer to the question of how many massage sessions you will need to notice results. However, there are some factors that you can consider in order to estimate how many sessions may prove to be necessary for your unique case.

Before we get to these factors, let's first take a look at how massage therapy benefits physical therapy results and why your physical therapist may recommend it. For starters, both massage and physical therapy are drug-free treatments that have been shown to individually improve symptoms. Therefore, the combination of the two supports the body's natural healing process to provide the best treatment outcomes.

Massage therapy has been found to offer patients the following benefits:
Increased mobility
Decreased pain perception & an increased pain threshold
Establishes better body awareness
Increases the production of genes associated with repair and inflammation
Relaxes tight muscles
For these reasons, your physical therapist will likely recommend different types of massage services based on your individual needs. Deep tissue massage is a commonly used type of massage for managing chronic muscle pain and tightness, as well as to treat certain injuries. Some deep tissue massage techniques are also employed with soothing strokes during a sports massage session for athletes.

There are also certain types of massages that are more focused on managing certain health conditions. One example is a lymphatic massage, which promotes the circulation of lymph fluids throughout the body in order to remove waste and toxins, as well as to reduce swelling. Another example is a medical massage, which is focused on a particular medical issue. 

Oftentimes, one of the main factors associated with how many massage sessions are needed is the type of massage. For example, someone with chronic pain may be advised to come in for regular deep tissue massage sessions, while someone with an injury may only need to attend a few medical massage sessions until the problem is resolved. Still, the type of massage is not the only determining factor.

Another factor is how your body responds to treatment. Ultimately everyone is different and therefore it is hard to accurately predict exactly how your body will react to massage therapy. Some people may notice reduced symptoms and increased mobility after the first session, while others may need a few sessions to notice a difference. Additionally, certain conditions require less treatment, while others may require more.

Overall, the number of massage sessions you will need will depend on a number of factors including your condition, the type of massage, and how your body responds to treatment. When visiting your local physical therapist, they will evaluate your condition and make a recommendation for the type of massage needed. Then they may make an estimate on how many massage sessions based on how your body responds to the initial massage. However, it is important to remember that healing takes time and can be unpredictable.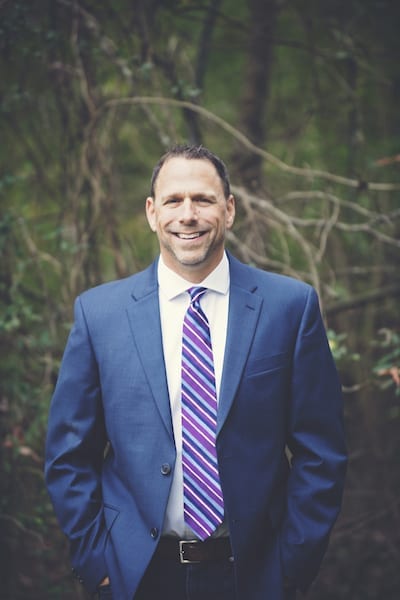 Dr. Clouthier has obtained numerous certifications in various healing techniques such as Nutrition Response Testing, Acupuncture, NueroEmotional Technique, CranioSacral Therapy, and NeuroModulation Technique. He has also taken over 1000 hours in post-graduate training in nutritional and herbal therapies and functional medicine and is currently pursuing an advanced certification from the Institute for Functional Medicine. Dr.Clouthier has found that many conditions treated with a pharmaceutical and medically invasive approach, can alternatively be corrected equally or more effectively through natural means without side effects or permanent damage.  He has built a reputation for combining the best of Chiropractic, Applied Kinesiology, Functional Medicine, NueroEmotional technique and Acupuncture to help individuals, families, and athletes achieve optimum health, performance, and pain-free life.